There Are Millions Of Germs On Your Toothbrush But You Can Kill Them With This Gadget
Forbes
Stockholm's Be Lucent creates toothbrush case that kills 99.9% of germs
Techarenan News
This little box keeps your toothbrush completely clean of bacteria
Café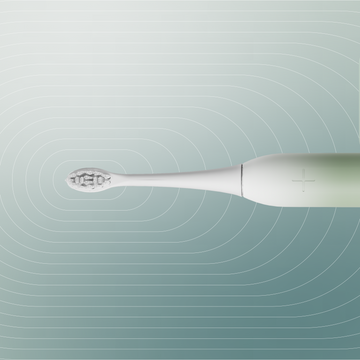 Be Lucent Prism
Sonic Electronic Toothbrush
Meet the Be Lucent Prism Sonic Electronic Toothbrush, your new buddy in oral care. It kicks off with an automatic vibration once you hold it against your teeth. With a smart pressure sensor, you won't damage your teeth by brushing too hard. Prism comes with a 60-day battery life plus wireless charging, keeping that smile bright is a breeze. It's a game-changer for your daily oral care routine.
Buy Now
Be Lucent Stellar
Gentle teeth whitening
Introducing the revolutionary teeth whitening kit from Be Lucent - a game-changing solution for those looking to achieve a brighter, healthier smile. This innovative kit includes a peroxide-free gel and a state-of-the-art whitening device that uses blue and red light to whiten teeth effectively yet safely.
Buy Now
Be lucent Aurora
Toothbrush sterilizer
Scientists show that a normal toothbrush is the home of millions of bacterias and viruses. This can be flu virus, staph bacteria, E. coli, yeast fungus and strep virus.

To protect from viruses and bacteria you can keep your toothbrush in the Aurora case which kills 99.9% of bacteria in just 5 minutes!
Buy now
Be Lucent
Dental health is important to every person on the planet and we believe there is so much more to do. We want to challenge and evolve this category with well-designed user oriented products that bring significant value.
About us